What is a Green Amendment?
Green Amendments are self executing provisions added to the bill of rights section of a constitution that recognize and protect the rights of all people, including future generations, regardless of race, ethnicity, tribal membership status, socioeconomics or geography, to pure water, clean air, a stable climate, and healthy environments.
---
What's Happening in Iowa?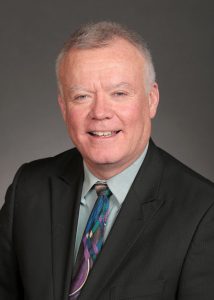 On Earth Day 2021, Iowa's Representative Chuck Isenhart proposed a Green Amendment. The Amendment would give every Iowan a right to a clean and healthy environment and was proposed by Representatives
Chuck Isenhart
,
Art Staed
,
Timi Brown-Powers
,
Sharon Steckman
,
Bruce Hunter
,
Marti Anderson
, and
Cindy Winckler
. The primary sponsor, Representative Isenhart, sat down with the Iowa Chapter of the Sierra Club to discuss this environmental rights amendment.
Watch the recording here
. The amendment continues to advance in 2022 with Representative Isenhart viewing the amendment as a priority on his agenda. The proposed amendment would add the following section to Article 1 of the Constitution of the State of Iowa:
"Every person has the right to a clean and healthy environment, including pure water, clean air, ecologically healthy habitats, and the preservation of the natural, scenic, historic, and aesthetic qualities of the environment. The state shall not infringe upon these rights by action or inaction. The state's public natural resources, including its soils, waters, air, flora, fauna, climate, and public lands, are the common property of the people, including both present and future generations. As trustee of these resources, the state shall conserve, maintain, and restore these resources for the health and benefit of all the people. This section and the rights stated herein are self-executing and shall be in addition to any rights conferred by the public trust doctrine or common law."
Crafting the Iowa Green Amendment
Combine your love of beer and the environment by participating in Iowa's specialty brew tasting competition using fresh Iowa spring waters and Iowa-grown ingredients this Summer! Rep. Isenhart is challenging environmental/outdoor orgs to help pre-sell canned products of participating Iowa craft breweries at a premium, and portions of sales made at the premium prices will go towards funding environmental advocacy in Iowa through the nonprofit partners! 
Taking place during the 50th anniversary of the Clean Water Act, the point of this competition is to emphasize the importance of clean water to Iowans, mobilize Iowans to protect Iowa's water sources, and to support Iowa's variety of craft beer. Spearheaded by a virtual committee of Iowa Brewers Guild members and environmental org leaders, this special celebration event combines the love for Iowa's environment with honorable and unique craft products that will be featured in a tasting competition! 
Learn More & Engage
Learn about the process to amend the
Iowa Constitution here
. More Iowa specific resources and petition coming soon. More Fact Sheets, FAQs, Webinars, Education Guides and More can be found on our
resources page
. And reach our newsletter and about other interesting happenings on our
Discover More page
.